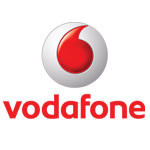 Dublin, Ireland – The energy efficiency and usage of an organisation could be lowered by an Energy Data Management solution (EDM) states Vodafone, via a new white paper recently published.
Every kilowatt of energy consumed means more cost and more carbon emissions. With ever increasing electricity prices and tighter environmental legislation, organisations need to get smart on energy consumption or risk harming their revenues – and their reputation.
Via real-time tracking, Vodafone's EDM solution gives essential information regarding energy usage in order to measure, monitor and manage consumption across every site, every facility and every networked device.
EDM provides insights into energy usage by tapping into the existing monitoring systems of an organisation. At a specified interval, EDM reports back over a wired or wireless network to the central management systems, which aggregate the data for long-term forecasting.
Vodafone has over 224,000 sites worldwide and is successfully implementing the EDM solution across the world. As a result, Vodafone has achieved a saving of 29 percent across all 200 sites, and some sites within the Vodafone Group have reduced energy bills by up to 40 percent.
To find out more regarding Vodafone's Energy Data Management solution, read the new white paper here.