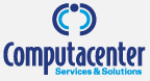 The importance of workplace Wireless Local Area Network (WLAN) security has been outlined as part of a mobility report published by Computacenter, Europe's leading independent provider of IT infrastructure services.
According to Computacenter, by getting wireless security and capacity right organisations will be able to realise the full business benefits of greater mobility in the workplace – whether it's increased productivity or profitability.
As part of the Computacenter's research, 72 percent of employees now work on company-owned laptops whilst only a third of users have been issued with corporate smartphones. The amalgamation of personal and corporate devices in the workplace means that employees interact with a variety of different devices during the day – both for personal and work purposes. For example, 85 percent of employees use a laptop, 75 percent use a smartphone, and 47 percent use a tablet or similar device.
The mobile revolution means a lot of the traffic from these devices is heading straight to the corporate WLAN – whether it is ready or not. Nearly 80 percent of employees get their connectivity from the corporate Wi-Fi network. Most of today's WLANs were not designed for such intense levels of activity. Originally intended to provide Internet access for guests, WLANs were the side order for the main dish of the day: the LAN. As such they lack reliability, capacity and security.
With wireless connectivity blurring where the corporate network starts and ends, organisations need to develop a security strategy that encompasses wired and wireless connectivity as well as mobile and fixed workplace devices.
Establishing context-based security policies across the entire infrastructure will help strengthen access management for mobile users and devices. Computacenter has a dedicated networking and security practice that helps customers understand the impact of new technologies and trends.
To read Computacenter's mobility report about WLAN security, visit http://www.itenabledbusiness.computacenter.com/mobility-surge/.