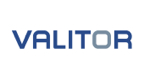 Two international Card and Payment Awards have been won by the Iceland-based issuing services provider, Valitor, for its innovative card solutions. Valitor was presented the awards during a prestigious Black Tie Dinner and Awards ceremony at The Grosvenor House Hotel in London's Park Lane on Wednesday 6th February 2013.
Valitor and its associated issuing projects and partners came out on top in two categories, Best Business Card Programme, and Best New Prepaid Card Product of the year.
Partner of Valitor, CorporatePay, was awarded as the Best Business Card Programme for 2013. This category represents the card issuer or brand that can show how it has offered the best card programme focused on the business customer (large and small), under one or more of the following criteria – value to the customer; commercial benefits for the card issuer and the business user; innovation; features and enhancements; clear T&Cs.
Valitor and CitizenCard won the award for Best New Prepaid Card Product of the Year. The award is handed out to the best new prepaid card product first issued or advertised between 1st October 2011 and 30th September 2012. Valitor and CitizenCard were noted to have demonstrated high commercial success, and responded well to the needs of its targeted customers.
Vidar Thorkelsson, CEO of Valitor, explains, "This is a great success for our team. Twenty experts at Valitor have been working on these projects for the past three years in a dedicated development and marketing team, and the market's reception of our efforts have surpassed all expectations. We have since entered into a number of issue agreements with companies in the UK, Canada and Sweden for the issue of prepaid cards and will be opening an office in London early this year to follow-up on our success. This recognition will undoubtedly help us achieve our goals in London and elsewhere."
The Card and Payment Awards are the largest of their kind in Europe, are highly respect amongst experts in the financial sector, and saw a total of 1,500 guests at the event this year. They recognise the companies and projects that are seen to have excelled in the UK and Ireland over the past year in the field of card and payment solutions, with particular focus on the ingenious development of ideas and innovation.
For more information regarding Valitor and its award-winning issuing services, visit http://www.valitor.com.