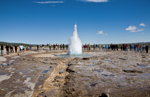 According to an article recently publish on MBL.is, the tour provider in Iceland, Reykjavik Excursions, has seen an increase in sales for its Golden Circle tours during the winter period.
"As stated in our records, we had more passengers booking tours in January 2013, than in July 2012," explained Thorarinn Thor Reykjavik Excursions' Marketing Director.
Furthermore, this rise has continued with roughly four thousand customers booking Reykjavik Excursions' Golden Circle tour in February 2013.
Within the article, Thorarinn attributes this success to a combination of factors. He explains that the Inspired by Iceland tourism campaign has helped increase awareness of Iceland over the past two years, and online marketing efforts have also had a great impact.
On the subject of future sales, Thorarinn states Reykjavik Excursions is currently seeing a 50% increase in bookings, and this figure is set to rise.
In addition, Reykjavik Excursions is supporting Mottumars, the Icelandic version of the men's cancer initiative Mustache March, by contributing an amount for every Flybus passenger that travels with the company in March.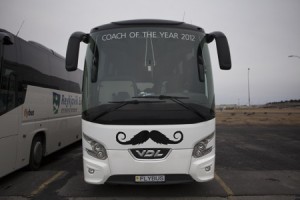 "We have been rethinking our position in the community and how we can help make a positive contribution. In October, we supported the breast cancer initiative Bleika Slaufan (Pink Ribbon) and we wanted to do the same for Mottumars," says Thorarinn.
Mustache March is an annual event whereby men grow mustaches for amusement in order to raise awareness of prostate cancer and other forms of male cancer, as well as to raise money for related charities.
For more information regarding Reykjavik Excursions' Golden Circle tours, visit http://www.re.is/DayTours/GeysirandGeothermal/Detail/Golden-Circle/.
To view the original article in Icelandic, click here.