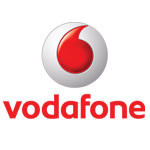 Mobile device management has become a practical reality for today's global enterprise. A sophisticated online service is a must for global businesses that need to fully understand, manage and control the mobile devices they have, ensuring that they are secure and conform to corporate policies.
Vodafone Device Manager, a powerful mobile device management solution that monitors and protects all mobile devices including smartphones and tablets, helps to safeguard mobile fleets, the end-user and businesses against data leakage, data breaches and device loss or theft.
Smartphones and tablets can lack many IT controls like firewalls, access controls, systems hardening, or even malware protection, making users vulnerable to data theft. However, Vodafone Device Manager allows secure access to corporate applications and systems, such as email, VPN, Wi-Fi and enterprise applications.
The platform allows businesses to securely distribute and update certificates to allow access to corporate services, enforce password and encryption policies and remotely lock and partially or fully wipe a device.
The management systems gives companies complete central control over their device fleet, allowing them to: reduce the cost and complexity of managing their mobile devices, whilst monitoring them 24/7; install software and applications remotely to thousands of users within minutes anywhere in the world; query devices over the air and effectively diagnose and resolve issues, and ensure all devices are totally secure and that only the latest software and applications are used.
Configuration and security policies are defined by the user so it complements their Security and IT policies, and also proves compliance with legislation and secure groups of users, depending on their risk profile and needs – policy changes can also be quickly defined, applied and updated over the air.
To find out more, visit the Vodafone Device Manager website.