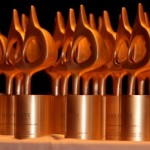 First House, a Nordic focused advisory firm, has been nominated as the Financial Consultancy of the Year within the area of financial communications in Europe by the Holmes Report, as part of the 2013 Sabre Awards.
The nominations were published by the Holmes Report in New York on 25th February 2013. The award ceremony will take place during the annual SABRE EMEA (Europe, the Middle East and Africa) Awards ceremony in Barcelona on 30th May. First House, which has offices in Oslo, Stavanger and Brussels, defines the Nordic region as its home market within financial communications.
"It's a great recognition to be nominated in the financial communications category, which is one of the four solid pillars in First House's business. Other players have probably sought a higher profile than us in this segment, but it is a fact that we work closely in this market with leading international banks, Norwegian, Nordic and international brokerage firms, and private equity (PE) companies, law firms and auditing firms", explains Per Høiby, CEO and partner of First House.
Høiby followed by saying, "We are delighted that we increasingly have a hand in financial transactions in Norway and the Nordic region. While we are focused on Norway and Iceland in the area of political communication, we have chosen to define the Nordic region as our home market for work with financial communications. This has also meant that we have won several major international assignments."
More than 200 agencies have been evaluated based on the Holmes Report's annual compilation of data from the agency world.
It is not the first time that First House has received attention on the international market. At the SABRE awards in Brussels last year, the company won a prize as Newcomer of the Year in Europe, the Middle East and Africa.
Competition for the award is tough, and First House competes with internationally recognised consulting firms working in financial communications.
The SABRE Awards will be handed out in 19 categories. Consultancies who are nominated in the same category as First House are Brunswick Group (headquartered in London, UK), Hering Schuppener (headquartered in Dusseldorf, Germany), Barabino & Partners (headquartered in Milan, Italy) and Llorente & Cuenca (which has Madrid, Spain as its European base and Buenos Aires, Argentina as its South American base).
About the Holmes Report: The Holmes Report is an international market research company that collects data on communications consultancies worldwide. For more information on the Holmes Report, visit www.holmesreport.com.
For further information:
Per Høiby, CEO and partner of First House, mobile phone 994 55 225, email: ph@firsthouse.no