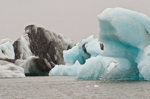 In a recent article posted on IceNews, Iceland Car Rental has stated that self drive tours are considered to be the most unique way to explore Iceland.
According to the car rental company, self drive tours have been noted by its customers as the perfect way to experience Iceland due to the freedom and flexibility that self drive tours provide.
"Self drive tours are the most popular by far, as travellers experience so much more of the country by exploring it by themselves. Travelling on your own-terms means you can create your own journey, going down routes that the average tour bus wouldn't allow for," explains Kristjan Baldvinson, CEO of Iceland Car Rental.
It is also important to be aware that due to the harsh terrain of Iceland's countryside roads and highlands, visitors are being advised to learn the correct road procedures for the various driving situations that can occur, including river crossing and gravel road driving.
Baldvinson states, "It's important for car rental companies in Iceland to educate their customers on how to correctly handle 4×4 vehicles in order to prevent accidents."
He followed by saying, "At Iceland Car Rental, we spend at least thirty minutes with each customer; since we started this mandatory procedure in the summer of 2011, road accidents have been virtually none-existent.
To find out more about Iceland Car Rental's self drive tours, visit http://www.icelandcarrental.is/.
Image: flickr.com/olafur