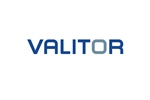 A new partnership between Valitor, a leader in cross-border acquiring services and international merchant and card solutions, and the British electronic payments provider White Eagle Plc has recently been announced. This new partnership will allow the Iceland-based Valitor to release prepaid credit cards onto the British market.
The partnership with White Eagle Plc will allow Valitor to issue cards to both individuals and businesses in Britain. Valitor intends to expand and diversify its UK service in order to, amongst other things, issue cards to individuals within Britain.
As well as the recent development in Valitor's UK efforts, the company's processing platform that it developed for the Icelandic market has also seen a lot of interest from the British market. Valitor marketed the software in the UK last year in partnership with British organisations and Visa Europe with a great response.
"With the successful export of our processing platform it was obvious to continue our efforts in the UK. The British market is very interesting for Valitor and we see this agreement with White Eagle Plc as a step toward further activities in Europe," stated Viðar Þorkelsson, CEO of Valitor.
To learn more about Valitor's international card services, and acquiring services, visit www.valitor.com.