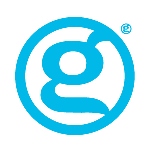 Gilroy, the home of B2B creative marketing communications, today announced a merger with Brightsparx. Brightsparx is a successful start-up digital marketing agency with a client roster that includes SuccessFactors and Vodafone. The move will see both organisations expand the remit of services provided to clients, while working closely to deliver new B2B marketing programmes and the very latest digital services.
The merger will see Gilroy provide clients with a wider range of fresh and innovative campaigns that span a wide range of marketing, creative and digital disciplines. The combination of traditional and digital integrated services will ensure existing and future clients continue to receive a high return on their marketing investment and access to a wider range of pure digital services.
Discussing the merger Kevin Sleap, Senior Partner and owner of Gilroy, said: "Ever since the inception of Brightsparx the two companies have worked closely together with Brightsparx providing our clients with the latest pure digital services when required. The two companies have very similar values. It makes perfect sense to combine the experience we have developed over the past 20 years running marketing campaigns for blue chip brands with the very latest digital marketing techniques and services. I've known Matt and his team for some time now and very much look forward to welcoming them into the Gilroy family."
"The merger will provide both organisations' clients with a truly integrated service proposition. Rather than having to turn to multiple agencies to take advantage of a wide range of traditional and digital services we can now provide one comprehensive offering," said Brightsparx's Managing Director, Matt Neal. "After working with Kevin's team for some time we realised we could provide our existing client base with a more rounded proposition. With Gilroy's heritage and reputation in the market it makes absolute sense to become part of the Gilroy brand. We've discussed the merger and new services with several key B2B brands. The response has been very positive with several global brands signing up for the new integrated service," concluded Neal.
Some of the new services available to clients are:
Brand awareness and lead generation
Sales education
Social media engagement
Websites and microsites production
Rich media and EDM campaigns
Search Engine Optimisation (SEO)
Pay Per Click and link building campaigns
Content seeding and ePR
About Gilroy
Gilroy is the home of B2B creative marketing communications. Headquartered in Basingstoke with over 30 years experience, Gilroy specialises in: integrated marketing; strategy and positioning; branding; creative execution and project management. The agency has delivered campaigns across the globe for some of the world's leading brands including: Vodafone, TCS and Rolls-Royce. The company prides itself on delivering high-impact campaigns that provide clients with a return on their investment. For additional information please visit: http://www.gilroy.co.uk.