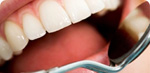 Cosmetic dentistry and teeth whitening are being offered by the James Hull Dental Care – Clifton dental practice in Bristol. The dentist in Clifton is also well-known for offering its patients a relaxed and anxiety free dental experience.
All the general dentists at the Clifton Practice are full members of the British Academy of Cosmetic Dentistry, and offer a free Smile Simulation service and free consultations for teeth whitening and Invisalign® Clear Braces.
In addition, the practice strives to offer its patients the highest possible standards of treatments in a relaxed, comfortable and stress-free environment.
The dentist in Bristol offers regular dental examinations and treatment such as fillings and dental hygiene services, to a complete smile re-design – all using modern techniques and the highest quality of materials.
Alongside cosmetic dentistry, the practice prides itself on offering high-quality dental care and services such as veneers, dental implants, worn teeth treatments, and root canal treatments.
For more information regarding the dental practice in Bristol, visit http://www.jameshull.co.uk/clifton/.
Additionally, for direct enquiries, see contact details below:
40 – 42 Regent Street
Clifton
Bristol
BS8 4HU
Tel: 0117 911 3268
Opening hours:
Monday 0830-1730
Tuesday 0830-1730
Wednesday 0800-1900
Thursday 0830-1730
Friday 0830-1630