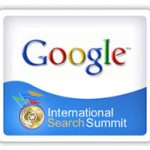 Google Webmaster Trends Anaylst Pierre Far has been confirmed as a speaker at the International Search Summit at SMX London on 14th May.
Pierre's session will concentrate on Google's handling of international content and its recent introduction of a new markup for multilingual web pages. He will advise delegates on how to implement the rel="alternate" hreflang markup and discuss its implications on international SEO and geo-targeting.
Geo-targeting is an oft-debated topic for international marketers and delegates at the Summit, which provides a full day of content focusing on international search and social media marketing, will have the opportunity to delve deeper into the topic with Q&A sessions and breakout discussion groups.
Other sessions at the London Summit, which is being held as part of Search Marketing Expo London, include Search Plus Your World, The Arabic Web, Zero Moment of Truth and the Global Collision of Social, Local and Mobile.
Speakers include Nick Garner of Unibet, Bas van den Beld from State of Search and Andy Atkins-Krüger of WebCertain.
Super Early Bird Rates for the International Search Summit are available until Friday February 3rd, with Summit only and ISS-SMX Combo passes on offer.
Visit www.internationalsearchsummit.com/london for the full agenda and to register your place.
About the International Search Summit 
The International Search Summit is a series of conferences dedicated to international and multilingual search and social media. International search marketing agency WebCertain has been running the Summit since 2008, when it became frustrated at the lack of international content at search conferences.
The International Search Summit is now partnering with Search Marketing Expo to provide international SEO, PPC Social Media content at SMX events across the US and Europe.
Visit http://www.internationalsearchsummit.com for more information.