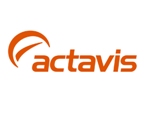 The Iceland-based generic pharmaceuticals company, Actavis, announced last week that it has entered into a binding letter of intent with QRxPharma to launch MoxDuo® IR in the United States. The product launch in the U.S. is expected in the third quarter of 2012.
Claudio Albrecht, CEO of Actavis said, "This partnership represents a major step in our strategy to further strengthen our position as one of the major players in the segment of pain management in the U.S.. Furthermore, as this latest development highlights, Actavis is serious in its quest to be ahead of the changing generic pharmaceutical industry."
Albrecht added, "In the future, there will not be such a clear difference between innovator and generic companies. The lines between the two models are blurring. The generics business as we know it today will be gone within the next ten years."
The generic pharmaceuticals company will have exclusive rights to launch and market MoxDuo® IR, a patented 3:2 ratio fixed dose combination of morphine and oxycodone, for the U.S. acute pain market.
Actavis intends for MoxDuo® IR to be a flagship product in the Company's growing pain management franchise. This transaction builds upon Actavis' success with the currently marketed Kadian® Extended Release Morphine Sulfate capsules, and a broad array of generic scheduled narcotics offerings.
The Company has been manufacturing Kadian® for 15 years and marketed by Actavis since 2008. The Company's analgesic sales force for its branded products will expand significantly and have MoxDuo® IR as a primary focus in the U.S. pain market.
For further information regarding the generic pharmaceuticals company, visit www.actavis.com.