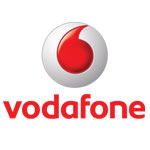 Vodafone mHealth Solutions, Vodafone's global mobile healthcare initiative, has published a new guide which delivers insights into the role that patients and healthcare professionals play in the acceptance of new mobile health services in the developed world.
With input from a series of industry specialists, the new Insights Guide focuses on one of the fundamental barriers to the adoption of mHealth: human behaviour. The guide covers four key areas. Please find a brief description of the areas and their contributors below.
An overview of mHealth opportunity: Dr Tim Jones, Founder and Programme Director of Future Agenda, examines the "so what" behind the application of mobile technology in healthcare.
Evaluating behaviour to marketed mHealth services: the common attributes that affect decisions around the creation of mHealth solutions are examined by Stephen Johnston, Founder and CEO of Fordcastle LLC.
Adopting technology: understanding the challenges for healthcare professionals Professionals: by Fonny Schenck, CEO at international management consultancy, Across Health, looks at the challenges for those working within the healthcare industry.
Understanding health psychology and the science of behaviour: the final section of the report, by Dr Juliet Bedford, Founder and Director of Anthrologica, aims to contextualise the current state of mHealth through relevant academic literature on user adoption behaviour.
Vodafone mHealth Solutions aims to improve healthcare outcomes and quality of life by giving patients and healthcare professionals increased flexibility and freedom, for example, by more effective remote monitoring of patients, the provision and exchange of health related information or improved stock management for pharmaceutical drugs.
"Our aim is to provide some evidence-based stimulus that will encourage all those working in the different areas of healthcare to consider the innovation opportunities that are now available to them," said Axel Nemetz, Head of Vodafone mHealth Solutions. "We believe that real progress can only be initiated when all stakeholders look beyond traditional horizons and share ideas that challenge the status quo so that together we can identify new ways of addressing current issues."
The Insights Guide is part of the Vodafone Health Debate series, which is a continuing commitment to thought leadership in healthcare. The new Insights Guide is the first of a series of guides which examine some of the greatest barriers to the adoption of mHealth services. It is positioned to drive the Health Debate forward through fresh perspectives and insights into topical and pivotal themes in the emerging market for mobile health.
To download a copy of the Insights Guide and to learn more about Vodafone mHealth Solutions, click here.
In addition, to join in the debate, sign up to the new LinkedIn Group: The Health Debate.