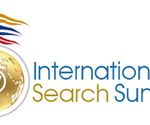 International search & social media conference, the International Search Summit, has announced Anders Hjorth, Founder of BDBL Media in Paris, as a speaker at the next London event on 24th November.
Anders' session will focus on the efficiency of international PPC campaigns and examine the reasons why international campaigns often fail to emulate the success of domestic campaigns. Anders will draw on some recent research carried out across several European markets to illustrate his arguments.
Before launching BDBL Media, Anders was COO of Group M Search across EMEA, having previously co-founded Relevant Traffic. He is an experienced global search marketer and speaks four languages.
Joining Anders on the International Search Summit are, among others, Andy Atkins-Krüger of WebCertain,  Annabel Hodges from OMD, aimClear's Marty Weintraub and Kristján Mar Hauksson from Nordic eMarketing. Topics range from international SEO to geo-targeting to global reputation management.
The International Search Summit is focused entirely on multilingual and international search and social media topics. Speakers will share experiences, ideas and best practices to help organisations get the best results from their global campaigns.
The Summit will be held at the British Library in London on 24th November, 2011. Early Bird tickets are available until Monday 31st October, with discounts available for group bookings.
The International Search Summit is run by international web agency WebCertain. It was started in London in 2008 and now runs across the US and Europe, often in conjunction with SMX events.