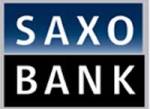 The Dubai branch of the online Danish investment bank, Saxo Bank, will be announcing the winner of its investment and trading competition for business students tonight (20th September) at the Trading Options Lecture. The event, organised with Manchester Business School (MBS) Middle East Centre, is held at 6:30 pm at the Arjaan Hotel Conference Centre, Media City, Dubai.
Competitors were provided with a demo account of Saxo Bank's award-wining platform, SaxoTrader, and $100,000 in virtual money to invest in the capital market in any of the Saxo Bank products ranging from Contract Futures, stocks, FX Spot, FX Forwards, FX Options, CFDs, CFDs on Indices and CFDs on Futures.
Students attending the lecture will have a chance to hear about career opportunities in Trading and Investment Banking, as well as see Saxo Bank's Global Head of FX Options & Forward Trading, Gustave Rieunier, talk about how to trade in the Capital Market and in particular Options.
The winner of the MBS & Saxo Bank Investment and Trading competition will be announced during the lecture and will receive an iPad2 from the CEO of Saxo Bank (Dubai) Ltd., Jakob Beck Thomsen.
"We like talent and this event was a great opportunity for talented business students that are interested to learn more about trading and investment, not just in this turbulent market we have been experiencing, but in more settled markets too. The competition gave a lot of talented students the opportunity to gain experience in trading and investing in the capital markets and I am looking forward to meeting them all at the conference," commented Jakob Beck Thomsen, CEO of Saxo Bank.
Saxo Bank Dubai is a subsidiary of the leading online trading and investment specialist Saxo Bank A/S. The Saxo Bank Group is headquartered in Copenhagen with offices throughout Europe, Asia, Middle East and Australia. For further information about the investment and trading specialist, visit www.saxobank.com.
Media Contact:
Kasper Elbjorn
Head of Group Public Relations
Tel: +45 3065 4300
Email: press@saxobank.com