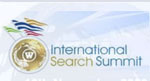 Internet marketing and social media event, International Search Summit London 2011 has announced that SEMPO board member Kristjan Mar Hauksson will be speaking on the subject of Global Reputation Management.
During his session, Kristjan Mar will be focusing on using the Internet as a communication and marketing channel to build up damaged reputations, in his case, the meltdown Icelandic tourism faced as a result of the volcanic eruption in 2010 which grounded international flights. To illustrate his points, Kristjan Mar will use case studies following the methods used and the success that followed. Key aspects of distribution were video material backed up by a multilingual content seeding strategies.
Kristjan Mar Hauksson is the Founder and Director of Search & Online Communications at Nordic eMarketing. The company specialises in multilingual online communications, organic search engine optimisation and marketing through several verticals such as tourism, finance, government and pharmaceuticals. Nordic eMarketing also assists companies to gain international visibility online and to use the Internet as a communication channel, as well as providing consultation in web content management systems and analytics solutions.
The International Search Summit is an event series dedicated to international and multilingual search and social media marketing. It goes further than any other event to dig deep into the issues involved in global online marketing campaigns and provide actionable, relevant tips and techniques to organisations operating internationally.
The International Search Summit London 2011 is filled with sessions covering Global Search & Social Behaviours & Trends; CIVETS – The New Battleground; International PPC; International SEO; Social Signals in International Search; The Convergence of Search & Apps; and Beyond The Written Word: Video.
The International Search Summit will be held on 24th November 2011 at the British Library in London, UK.
For further information regarding the International Search Summit London 2011 visit, http://www.internationalsearchsummit.com/london.html.
To find out more about Nordic eMarketing and Kristjan Mar Hauksson visit, www.nordicemarketing.com.