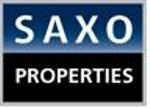 Approximately €250 million will be invested in the central business district of Copenhagen as part of a joint venture between Saxo Properties and Resolution Property. The investment will target residential and mixed use, residential and commercial buildings which will benefit from the application of intensive asset management, including refurbish­ment and the repositioning of occupiers.
The new venture is expected to have a life of three to five years with the emphasis on income growth and capital gains. Saxo Properties is well positioned to identify off market opportunities, and implement an asset management programme of improvements resulting in significantly enhanced returns for investors.
Chief Executive of Saxo Properties, Jesper Damborg, explained, "We are delighted to have teamed up with Resolution Property, one of the leading pan European real estate investors, with assets across Continental Europe.  The Joint Venture will seek to take advantage of carefully selected opportunities which have the potential to produce above average returns in the medium term."
Robert Laurence, Chief Executive of Resolution Property, added, "The stability of the underlying economy in Copenhagen, coupled with the opportunity to acquire good quality assets at levels representing a significant discount to their peak values, is of great appeal to us. Our Joint Venture with Saxo Properties provides a highly experienced property team at local level with an established track record of achieving good returns and an exciting opportunity for us to develop our value add real estate strategy in a new market place."
Resolution Property, backed by a shareholder base including international private equity investors, pension funds and major U.S. universities and foundations, is invested across continental Europe including France, Poland, Germany, United Kingdom and Switzerland. With a €808 million capital raising completed in 2007, Resolution Property is targeting a portfolio size over €2.6 billion.
Saxo Properties is a wholly owned subsidiary of Saxo Bank and was launched in March 2010 to provide closed end funds for both high net worth clients and institutional investors, focusing on residential, office and retail property in Central Copenhagen. Saxo Bank is a leading online trading and investment specialist. The three specialised and fully integrated trading platforms; the browser-based SaxoWebTrader, the downloadable SaxoTrader and the SaxoMobileTrader application are available in over 20 languages. Saxo Asset Management accommodates high-net worth private clients and institutional investors.
In 2011, Saxo Bank continued the diversification of its business and launched Saxo Privatbank. The Saxo Bank Group is headquartered in Copenhagen with offices throughout Europe, Asia, Middle East and Australia.
de Morgan & Company of London, acted on behalf of Saxo Properties in the negotiations and Resolution Property was represented by Whitmarsh Holt Young along with local advisers' including Plesner and Sadolin & Albæk.
For further enquiries, see contact details below:
Kasper Elbjørn, Head of Group Public Relations
Tel: +45 3065 4300
Email: press@saxobank.com