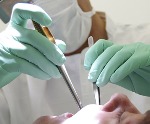 The Market View Dental Care in Sherborne, Dorset is run by a highly skilled dentist team, offering dental treatments such as white fillings, crowns, bridges, dentures, gum health, and root canal.
The dentists in Sherborne offer a number of other specialist treatments including a oral health hygienist and cosmetic procedures such as veneers and teeth whitening. The practice can also provide NHS services for adults, children and exempts (subject to availability).
Additionally, the Sherborne, Dorset dental practice also prides itself on offerring Denplan Care, Denplan for Kids, My Dental Card, Dental finance including 0% subject to status, and Denplan Essential.
The Market View Dental Care prides itself on offering a friendly, professional service with more than 20 years of experience. The highly experienced and skilled team of professionals strive for excellence in all aspects of patient care and customer service.
To find a local dentist and to learn more about the Sherborne dental practice, visit www.jameshull.co.uk.
For direct enquiries and booking appointments at the Market View Dental Care, see contact details below:
89 Cheap Street
Sherborne
Dorset
DT9 3LS
Tel: 01935 804984
Fax: 01935 813389
Opening hours:
Monday 0830-1800
Tuesday 0830-1700
Wednesday 0830-1700
Thursday 0830-1700
Friday 0830-1600
Saturday appointments available
Closed everyday between 1300-1400