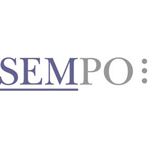 The Africa Chapter of SEMPO is set to be launched during the Afri-Tech Kenya 2011 Internet Marketing event, to take place between 15th June and 18th June in Kenya, Africa. This was disclosed by Massimo Burgio, member of SEMPO, the Search Engine Marketing Professional Organization (Board of Directors, SEMPO Global and SEMPO Europe).
This historic Afri-Tech Kenya summit will not only provide unprecedented business opportunities for the participating brands but will also create noble synergies in transforming the economy of one of the most resourceful regions of the world.
Unlike Europe, Asia and North America, Africa has seen a trickle of activities as far as the digital marketing is concerned. A few pockets of growth, especially in the South African region have been identified and targeted by the industry influencers. Apart from a handful of low intensity summits, there has not been a great deal to cheer about as far as the rest of the Africa is concerned.
"Africa is becoming extremely focused towards its Internet marketing efforts; Africa is certainly a chapter that SEMPO will give priority to. We are all extremely excited to be a part of the growth within Internet and digital marketing in Africa," explains Kristjan Mar Hauksson, SEMPO board member.
SEMPO is a global non-profit organization serving the search marketing industry and marketing professionals engaged in it. Its purpose is to provide a foundation for industry growth through building stronger relationships, fostering awareness, providing education, promoting the industry, generating research, and creating a better understanding of search and its role in marketing.
To find out more about SEMPO, visit www.sempo.org.