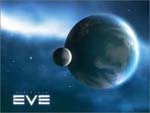 Leading games website, MMORPG.com recently announced that EVE Online has been voted as the most innovative game for 2010.
EVE Online, the 'massively multiplayer online role-playing game' developed by Iceland's CCP Games, received 32.7 percent of the overall votes of the five games nominated on MMORPG.com by gamers and fans. Readers expressed that EVE Online continues to push the boundaries of MMOG (massively multiplayer online game) technology, constantly expanding and developing its online world, keeping its dedicated fans loyal and reaching out to new gamers across the globe.
CCP Games continues to please fans of EVE Online with its EVE Online Fanfest, this year to be held between 24th and 26th March in Reykjavik, Iceland. The Fanfest, now in its seventh event, allows for players from all over to meet with each other, talk to the game's creators, discuss further advancements, party and to explore Iceland.
Thankfully for those looking to attend, Icelandair is offering a package deal to the event, including flights, Fanfest tickets and at an additional cost, selected accommodation. For more information about the EVE Online Fanfest, visit http://www.icelandair.co.uk/offers-and-bookings/book-packages/package/item199857/Eve_Online_Fanfest/