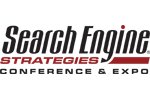 The upcoming 2011 Internet marketing event, SES (Search Engine Strategies) in London is to feature speakers from Kodak, Sony Music Entertainment and Yahoo! UK. The event will be held at the Queen Elizabeth II Conference Centre, Broad Sanctuary, London, England, between 21 – 25 February.
Search Engine Strategies (SES) has been the leading international conference series for webmasters, digital agencies, online marketers and corporate decision makers since it began in 1999. Over the years, SES has guided search marketers of all skill levels through the fast changing and complex world of search — the single fastest growing marketing sector.
Speakers already announced include: Kristjan Mar Hauksson, Director of Internet Marketing and Founder, Nordic eMarketing; Jeffrey Hayzlett
, Former CMO, Eastman Kodak Company; John Myers, 
Head of Account Management, 
Yahoo! UK & Ireland; John Butler,
 Global Head – Communications & Media, 
dunnhumby; Crispin Sheridan, 
Sr Director of Search Marketing Strategy, 
SAP; Paul Carff,
 Senior Developer Advocate, 
Google Inc.; Ciaran Norris, 
Lead Global Social Media, 
Mindshare and Paul Szymanski
, SEM Manager, 
Sony Music Entertainment.
The SES event is organised by the SES Advisory Board and SearchEngineWatch.com, the leading authority on Search Engine Marketing, Pay Per Click and Search Engine Optimisation.
To find out more regarding the SES London 2011 event visit http://www.searchenginestrategies.com/london/