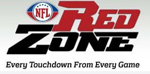 Today, Sunday 19th December 2010, Sky Sports UK will air the NFL live highlights program, RedZone; a first for both Sky TV UK and British NFL fans.
NFL RedZone is a live highlights program, where over the course of three hours approximately 10 NFL games will be shown at one time. This allows British viewers to not miss a single play or pivotal moment during the concluding games of the 2010 U.S. season.
The NFL live highlights program, RedZone works like this: Whenever play reaches the area inside the 20-yard line, known as the 'red zone', coverage will switch to that game, often flipping between multiple games to ensure nothing is missed. Big plays that take teams into scoring positions; key defensive plays; every scoring play, will all be aired within 60 seconds.
Today's debut of NFL RedZone will feature Jacksonville Jaguars taking on Indianapolis Colts in a potential AFC South showdown; the Philadelphia Eagles and New York Giants squaring off in a clash for the NFC East; the Kansas City Chiefs and St Louis Rams pitting their own division title hopes against each other, and the Baltimore Ravens and New Orleans Saints will going head-to-head in a clash of division championship contenders.
This roller coaster of a ride will be the perfect way to introduce British newcomers to the non-stop excitement of the National Football League and American Football. Be sure to tune into the debut of RedZone on Sky Sports 4 at 6:00 pm tonight, Sunday 19th December 2010.
For more information on the NFL live highlights program, RedZone visit, http://www.nfluk.com/