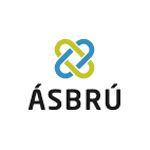 By using innovative design and usability, Asbru Enterprise Park has developed its online customer services through its new website. The Enterprise Park in Iceland continues to be at the forefront of entrepreneurship, education and business development by further informing customers about its services.
Asbru Enterprise Park offers a wide selection of facilities suited towards business, education, entrepreneurship, including academic programs, aviation training, fitness development and international data centres.
The Enterprise Park was also chosen to hold a hospital facility due to the close proximity of Keflavik International Airport, as well as the knowledge of tourism within the region. The already vast housing within the area will also be harnessed to accommodate patients and families. It is believed that up to 300 new jobs will be created by the redevelopment of the hospital and its related services.
The Keilir, Atlantic Center of Excellence, located within the park, is comprised of four different schools: School of Energy and Technology, the Aviation Academy and the Health Academy. Each school has the same objective in preparing students for further studies at university, whilst providing excellent specialist training.
To access the new Asbru Enterprise Park website and to view its features visit, http://asbru.is/English/