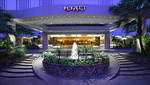 Early Bird rate tickets are available for the final day today for the TMT Finance Investment Asia 2010 business conference, held on 3-4 November at the Grand Hyatt in Singapore. The finance conference will be focusing on the funding and the routes available to raising capital internationally for mobile operators and mobile telecoms across Asian markets.
To register for discount tickets, purchase today at, http://www.tmtfinance.com/asia/register/Default.aspx and save US$200. Prices on single tickets will go up to US$1195 from October 8 and increase again to US$1395 for those registering onsite.
Outstanding opportunities in equity and debt fundraising activity across Asia will be discussed by corporate finance experts during the TMT investment business conference, including IPOs, high yield bonds and mergers and acquisitions. The finance conference will feature expert speakers from leading investment banks ANZ, Barclays Capital, Citigroup, DBS Group, JP Morgan, RBS and Standard Chartered.
"Financing activity in Indonesia and India is especially resurgent with towers sales, imminent operator consolidation and infrastructure roll out generating a significant need for funding over the next twelve months. 3G and 4G license auctions in several Asian markets also require substantial capital," explained Dominic Lowndes, managing director of BroadGroup TMT Ventures, the conference organiser. "With equity and debt capital markets fragile, mobile operators need to assess all available routes to raising capital internationally."
Key topics will include accessing equity and debt capital markets, which companies will lead consolidation, infrastructure investment in the region, opportunities in M&A, next generation NBN investment, and an Investors Workshop. The business conference will also feature executives from leading telecom and mobile operators Singtel, Maxis, STC International, Etisalat, Telenor, Tata Communications and Telstra, private equity investors including Apax, Quadrangle and SBI Macquarie, and international law firms Herbert Smith and Milbank. Other companies represented include Akamai, Alcatel Lucent, Ericsson, Google, Huawei, IBM, Microsoft and Spice Global.
Conference sponsors and partners include Booz & Company, Herbert Smith LLP, KPMG, Milbank, Tweed, Hadley & McCloy LLP, The Economic Development Board of Singapore and The Telecommunications Research Project (TRPC), University of Hong Kong.
To find out more about the TMT Finance Investment Asia 2010 business conference visit, http://www.tmtfinance.com/asia/