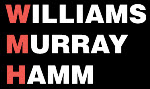 An insight into brand transformation will be the spotlight topic at the upcoming UK branding and design event hosted by Williams Murray Hamm on October 13th 2010, at the Bethnal Green Town Hall in London's East End.
This second installment in the 'power of difference' talks will focus on the topic of business transformation and more specifically, how to challenge the status quo and do things differently to achieve extraordinary results; the event promises to be a fantastic opportunity to hear from game-changing speakers.
Williams Murray Hamm's first event in the 'power of difference' series was on the subject of challenger brands. The four speakers included Adam Morgan, the founder of 'The Challenger Project', consultancy eatbigfish, and author of 'The Pirate Inside'. Tim Wright, the commercial and marketing director of King of Shaves, a brand whose first intent is to become the Number 1 Challenger brand to Procter and Gamble's Gillette. Neil Christie, managing director of advertising agency Wieden & Kennedy, whose founding principles of stupidity and chaos have made them one of the world's most admired creative businesses. Richard Williams, founder of Williams Murray Hamm, the leading design agency with a formidable reputation for delivering a significant ROI for entrepreneur-led brands.
On this event's topic of transformation, Williams Murray Hamm is delighted to welcome Anthony Thomson, chairman of Metro Bank, Camila Batmanghelidjh, founder of Kids Company and Susan Meggitt, strategy and planning Director for WMH.
Anthony Thompson will share how he aims to transform the world of high-street banking following the launch of Britain's first new high street bank in 100 years, "Britons are dying for revolution in the banking business, focused on service, and we are here to provide it
Camila Batmanghelidjh is the founder of two children's charities – The Place 2 Be (now national) and Kids Company. She has transformed the lives of some of the most traumatised young people living in London and has been awarded the 2005 'Social Entrepreneur of the Year Award' by Ernst & Young and Coutts 'Most Admired Chief Executive' by Third Sector Magazine in 2007.
The audience will also hear from Susan Meggitt, planning and strategy director at Williams Murray Hamm. Susan developed Swedish SE-Banken's brand for the first European bank, Abbey's bank of the future, and most recently the UK Arts Council's brand to engage the general public in the arts.
To view video clips from previous talks and to register for the next event, visit http://www.differencetalks.com/
For further information regarding the event contact Karla Morales at karlam@creatingdifference.com. To view Williams Murray Hamm's brand strategy and packaging work please go to www.creatingdifference.com