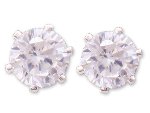 Rakshabandhan is considered an extremely important event for Indian sisters and brothers. Sisters especially look forward to make every Rakshanbandhan special. There are several sacred rituals involved that make this festival so unique. However, the tying of the rakhi thread is what makes this festival so memorable. When it comes to rakhis, a sister will surely go for a lovely rakhi, however, keeping the budget in mind.
Online search for rakhis will be a good option. Have a quick glance at the silver rakhi stock and also ensure at the same time that you get them at the best low-cost rates. "At GujaratGifts.com you can find latest online silver rakhis at most affordable rates. You can pick and choose from an assortment of silver rakhis like floral silver rakhis, silver coin rakhis, silver plated rakhis, silver bracelet rakhis etc," informed Pooja Kumar, Manager of GujaratGifts.com.
"Send silver rakhi to India studded with precious and semi-precious stones, given that it enriches the look and feel of the rakhi. Further, it can be worn as jewelry as well," added Kumar. Also, send rakhi to India via an online medium given that it is most contemporary and practical way of sending gifts to India in these ever-evolving times.
GujaratGifts.com is an online gift site that has established its presence worldwide, serving the needs of Indian Diaspora as well as Indians settled in different parts of the country since 12 long years. So be assured, your gifts will reach dot in time and in right condition as well.
For more information, visit http://www.gujaratgifts.com