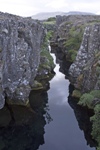 Lonely Planet recently announced Iceland as one of its 'Perfect Trips for 2010', encouraging travellers to visit this summer. According to Lonely Planet's January issue of its monthly magazine, 'there really has never been a better time' to visit Iceland as prices are more affordable than ever with the current exchange rate. Also, Iceland flights have resumed to normal after the ceasing of the Eyjafjallajokull volcanic eruption.
The global travel guide and digital media publisher recommends taking a road trip to the hot springs and pastel mountains of Landmannalaugar, a geothermal area in the southern highland and taking a boat ride around the magnificent Vestmannaeyjar islands to see thousands of puffin chicks take flight. Reykjavik, Iceland's capital city, is also highly recommended, describing it as the perfect location for those wishing to enjoy 'endless' summer evenings.
In addition to Lonely Planet's recommendations, there are numerous summer activities and events happening in and around Iceland's capital city, Reykjavik including Gay Pride (August 5th – 8th), Reykjavik Jazz Festival (August 14th – 29th) and Menningarnótt, the Reykjavik Culture Night (August 21st).
The Reykjavik Culture Night is a yearly event that takes place in downtown Reykjavik. The cultural event, now in its 15th year, has become one of the biggest events of the year and an essential part of cultural life in Iceland. Thousands of people stroll the streets of the city every year on this exciting and eventful night, enjoying a variety of activities ranging from traditional shows and exhibitions to more unusual happenings.
More information about holidays in Iceland and flights can be found at www.icelandair.co.uk
(Photo: Oli Kristinn http://www.flickr.com/olafur)