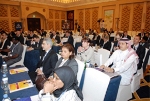 Leading telecom operators, investment bankers and advisers are gathering in London between June 21st and 22nd at a TMT Finance and Investment forum to debate investment opportunities in the African telecom sector.
TMT Finance and Investment Africa will bring together the leading players to focus on telecom investment and acquisition strategies at a critical time for the industry. The event takes place at America Square in the City of London and will feature presentations from industry leaders on the latest investment opportunities and strategies, topical debate and high end networking for deal focused professionals.
Dominic Lowndes, managing director of BroadGroup TMT Ventures said, "Investment into African telecoms is mushrooming this year as global telecom operators race to seize market share in highly challenging and disparate markets. Bharti, MTN, Vodafone, France Telecom, Telecom Egypt and Etisalat have all been attempting major acquisitions recently, while towers sales, infrastructure investment opportunities and new licences are available across the continent. Over US$30bn worth of mergers and acquisitions activity is predicted this year already. The TMT Finance Africa conference brings together the key players active in these transactions and other telecom investment projects."
Highlights of the event include:
• The Telecom Executives Round Table chaired by Booz & Co and featuring CEOs, CFOs and heads of M&A from the leading international telecom operators active in Africa
• The M&A Advisers Panel featuring Goldman Sachs, Barclays Capital, Citigroup, Herbert Smith LLP and other leading international investment banking advisers debating merger and acquisitions opportunities
• Infrastructure Investment Panels featuring leading tower investment companies, telecom operators, private equity investors and advisers
• Raising Finance for Africa – local and international debt and equity capital raising, vendor, alternative and development financing initiatives.
• Technology and Applications – Which technologies and applications are best suited to African markets? WiMAX, LTE, mobile banking, payments and mhealth.
The TMT Finance and Investment conference series uniquely gathers telecom and technology financial and strategic leadership with international investment bankers, financiers, M&A advisers, legal experts, investors and professional intermediaries. Participating companies include American Tower Corporation, Alcazar Capital, Bintel, Macquarie Capital, Citigroup, BNP Paribas, Fidelity Wireless, Denton Wilde Sapte, Standard Bank, Goldman Sachs, ZTE, Investec, Barclays Capital, Herbert Smith, Ernst & Young and Booz & Company.
For more information on the TMT Finance conference and to register for the event visit www.tmtfinance.com/africa/register or contact enquiries@tmtfinance.com