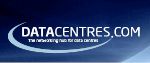 A leading global online news portal for the data centre industry has recently formed due to the merger of IX News Search and Datacentres.com. The newly launched site, www.datacentres.com will now host news and market intelligence for the data centre sector whilst continuing to deliver its daily and monthly newsletters.
The merger brings together two news services whose reputations have been built on innovation, customer service and market information. Both companies have a great depth of research experience and consulting for the data centre industry. They understand how to integrate news and information services for players engaged in the sector, and now see the opportunity to greatly expand and build an integrated service portfolio.
"We could not imagine a stronger strategic merger than combining the complementary strengths of IX News Search with the heritage and reputation found in datacentres.com," commented Jonathan Heap, managing director at IX Consulting.
Datacentres.com, operated by consulting firm BroadGroup, has tailored its monthly data centre newsletter, Data Centre News, for senior managers of operating businesses, finance and investment executives, law firms, professional intermediaries and consulting firms. IX News Search has for the past ten years progressively built an audience of thousands of executives in the data centre sector with its daily news service.
"This merger will allow us to bring tailored information solutions to our audiences. We see significant opportunities to deepen our collaboration and provide a premier service to client companies globally," said Philip Low, managing director of BroadGroup.
The new datacentres.com will offer news channels across Europe, MEA, Americas and Asia-Pacific in addition to specialist channels covering Security, Power and Cooling and Data Centre Finance and Investment.
Datacentres.com are also organising the Data Centre Europe Conference, which takes place at Espaces Antipolis, near Nice in France from 22 – 23 April 2010. Those who book on or before the 12th March can buy tickets to the conference at a discounted "early bird" price of £595 plus (French) VAT.
For more information visit www.datacentres.com