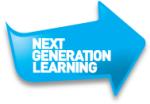 Becta hopes to see thousands of primary school children up and down the country compete simultaneously in an online interactive competition to become the 'Brainiest school in Britain'. The first ever nationwide online schools quiz has been launched by Becta, the government agency for technology in education, in collaboration with the National Education Network (NEN).
The nationwide schools quiz will be an exclusively online competition, via the National Education Network (NEN). The quiz will be covering curriculum areas such as history, science, citizenship, numeracy and literacy. A number of questions have been developed in association with a series of high profile national partners who include the Historic Royal Palaces, Natural History Museum, Science Museum, Guide Dogs for the Blind, and the relevant subject associations.
The Next Generation Learning National Schools Quiz is aimed at Key Stage 2 and open to pupils all across the country, aged eight and nine years old. The online competition will be taking place at 11:00am on Friday 12th March. The winning pupil's school will be awarded with up to £3,000 worth of ICT equipment or training for their school.
"We are delighted to launch the first ever online National Schools Quiz and hope to see thousands of pupils across the country taking part in this groundbreaking initiative. Becta believes that integrating technology across the entire curriculum is essential for making lessons and learning more enjoyable, and rewarding. This is just one great example of how technology can be used to inspire learners." said Stephen Crowne, Chief Executive of Becta.
Becta is the government agency leading the national drive to ensure the effective and innovative use of technology throughout learning. The aim is to utilise the benefits of technology in order to create a more exciting, rewarding and successful experience for learners of all ages and abilities, enabling them to achieve their potential.
Each one of the national partners involved has helped compile and develop a series of exciting and challenging tests which pupils from across the country will answer in real time online. Every pupil will immediately be awarded gold, silver or bronze certificates, depending on their performance, with one school being awarded the star prize.
Registration details for the nationwide schools quiz can be found on the National Education Network webpage. More information regarding Becta and the Next Generation Learning National Schools Quiz can be found at www.nextgenerationlearning.org.uk/nsq