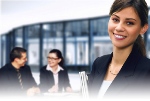 SecurStore online backup services have received another vote of confidence; this time from the National Land Survey of Iceland, who have chosen to renew their online security partnership with the company.
SecurStore, the online backup and recovery service provider, and the National Land Survey of Iceland (NLSI) have renewed their relationship regarding online backup and recovery services. The objective of NLSI is to provide and share geographical information on Iceland. NLSI operates one of the country's largest collection of geographical information on Iceland, whether it's geographical maps, databases, aerial or satellite images, spanning over decades or even hundreds of years using the latest Geographical Information Systems technology (GIS).
"Our data is the heart of the institution and without that there is no institution. For many years we have been with SecurStore and been happy with their services. In a recession, like we are now experiencing, we looked for other options but after a detailed study we came to the conclusion that no money would be saved without putting our data at considerable risk. The agentless architecture saves a lot of maintenance costs, and the VMware online data backup feature, allowing for backup of both individual virtual machines and backup on the ESX level, is unique," says Brandur Sigurjonsson, the CTO of the NLSI.
"Once again the SecurStore online backup and recovery services have proved their value. The NLSI is one of the most respected institutions of its kind in Europe and therefore it is a great recognition for SecurStore online backup services to have renewed our relationship that has been going for a long time. Customers that value their data feel comfortable to have such a solution that can handle complex IT environments and the ISO 27001 certified operation of SecurStore gives them peace of mind. The NLSI is a demanding customer but they recognise true value when it is delivered," says Orn Gunnarsson the CEO of SecurStore.
For further details on secure online backup from SecurStore, visit www.securstore.co.uk