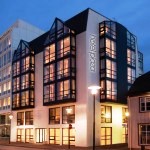 A new online booking service for Iceland lets tourists do it all in one place and learn from other's experiences.
A new player in the online hotel booking market is challenging the competition. Concentrating on the underserved Icelandic market, Hotels Iceland books flights, accommodations, and car rentals in one place, with user reviews thrown in for good measure.
The site has all of the features common to other booking services like hotel pictures and descriptions, price guarantees, top-notch security measures when booking and best of all book now, pay on departure. Where this site excels is in the range of accommodations and the information that it gives travelers.
Over the years Iceland has gained popularity for its untamed nature, friendly culture, and vibrant club scene. While the tourism industry has grown, the online support has been slow to adapt. Hotels Iceland bridges the gap by offering booking options throughout the country (not just the Reykjavik area, as is the case with most sites) and customer reviews so that travelers know what kind of service they can expect to receive.
Hotels.is also contains information about the general history and culture of Iceland. There is an interactive map of Iceland from which to narrow the accommodation search to specific areas of the country as well.
The site is located at www.hotels.is. The layout is simple and easy to navigate, with no unnecessary add-ons to get in the way.
More information: http://Iceland.hotels.is