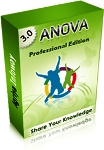 Agriya Infoway, a Chennai based web Development Company announced the release of Anova lite, a knowledge sharing script that lets webmasters start a knowledge sharing site like Yahoo answers and helps a society to gain knowledge. The software is filled with essential features for both users and webmasters.
It is difficult for an individual to keep abreast of the latest developments in the subject of his/her interest. They can get to know more about a specific subject by talking to people expert in the subject. But finding experts and communicating with them was difficult in the past. Now technology has grown well enough to help people keep up to the date with everything ranging from health to computer technology. Just open a favorite search engine and type in a specific phrase to get the answer.
It becomes difficult to find information about specific things from the thousands of the search results. An answering site will solve the problem by helping people get direct answers for their questions. As a webmaster you can start a niche-based answering site to help people belonging to specific niche to get answers for their questions.
You can get started with an answering site in a few minutes using Anova Lite. The suggestion for questions, report bugs, rewarding, tag clouds and profile avatar are some of the notable features offered by Anova Lite for the site users. It also offers SEO friendly URLs, through which you get the chance of listing information available on your site in the search engine results page while the user surfs for information available on your site. The Anova Lite script provides an easy-to handle admin panel for webmasters to manage site effectively.
During the launch Ms. Sheerin, the Vice President of Agriya infoway said "We are pleased to announce the launch of the Lite edition of 'Anova', a knowledge sharing script with which users can get started with their own answering site in a few minutes. We are happy to dedicate this software to the world as it helps to empower society through knowledge sharing"
Agriya Infoway is a leading provider of Web 2.0 applications and is an expert in social networking software for business enterprises and startups. Visit www.anova.tv for more details.