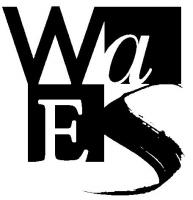 Constance Briscoe, author of Ugly, Beyond Ugly and one of the first black women to sit as a judge in the UK, visited the graduating class of the Level 3 Diploma in Pre-School Practice at Westminster Adult Education Service (WAES) on Thursday 9th July 2009.
Briscoe attended the event after graduating student Elizabeth-Ann Murphy and her tutor Angela Gordon-Wright made contact with her via her website www.constancebriscoe.com.
Murphy first introduced Briscoe's story to her classmates after using her as part of an assignment about Black History Month.
Murphy never expected a response let alone a visit from her idol and she couldn't contain the delight at meeting Briscoe in person.
"I still can't believe she is here! I never really thought that she would come!   She is such an inspiration to me so it has really made my day that she would make the time to come down and talk to us.  I will never forget this," Murphy said.
During the visit, Briscoe spoke to the class and openly answered all of their questions about her life.  Briscoe emphasised the importance of determination and education in fulfilling your goals in life.
"Education is the most important thing in life.  Without it you won't get anywhere.
They have all done a first rate job and these students should graduate with the determination to succeed with integrity," Briscoe said.
Angela Gordon Wright, tutor of the class said that it was an exciting day for the students.
 "It is such an honour that Constance Briscoe was able to come and join us and talk to our students and answer their questions.  They have all worked so hard to get this far and it's truly wonderful that they have been able to meet such an inspirational woman."