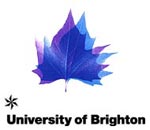 The University of Brighton International Events Management BA (hons) course has always offered a practical stepping stone into the glamorous and challenging world of managing large events – but for four lucky students, it also catapulted them directly to the recent Bahrain Formula 1 Grand Prix.
Four lucky University of Brighton students recently completed work experience at the Grand Prix of Bahrain, working hard to organise and entertain guests as well as selling merchandise and soaking in the atmosphere.
The trip began with training to prepare the students for the upcoming challenges over the four hard days of work. "During the day we worked in the hospitality tents, selling merchandise and promoting products," said Amy Hooper, one of the students who travelled to Bahrain for the event.
"In the evenings we were responsible for looking after the guests. This included transporting them from the hotels to restaurants and nightclubs and generally making sure that everyone was happy and that everything was always prepared for them," she continued.
According to the four students, the most difficult part of the experience was definitely the language barrier. The guests were from the Middle East, so maintaining a high level of customer service while trying to interpret and explain proved difficult, especially as the students were moving more than 50 clients around Bahrain in buses to different venues.
On the other hand, the highlights were visiting great venues and clubs and meeting many different and interesting people. "This gave us a huge insight into logistical event management. There was a lot of organisation required with transport to and from different venues, making sure all clients were where they are meant to be and at the right time," Amy said.
The University of Brighton offers a varied and professionally-focused Events Management degree which is designed to be stimulating and challenging, while delivering fresh talent to the industry with the right skills. Big (and fun) opportunities like the recent Bahrain trip are surprisingly common.
More details can be found at www.brighton.ac.uk