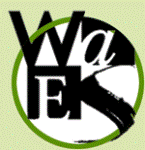 Westminster Adult Education Service (WAES) is celebrating the publication of its Ofsted inspection report after being awarded a Good: Grade 2 overall.
During the week commencing 11 May 2009, the service was inspected by Ofsted, the government department responsible for setting and monitoring standards in education. The purpose of the inspection was to assess the quality of education provision for adults provided by WAES, and to consider the effectiveness of the service along with its capacity to improve. The inspection also assessed the service for leadership and management and quality assurance procedures.
The Ofsted report found that the overall effectiveness of provision, including capacity to improve was Good: Grade 2. The inspectors found that:
'The quality of provision is good as is teaching and learning. Enthusiastic teachers, many with good professional experience, provide strong support for learners and develop good relationships with them. The service is responsive to government and local priorities and has developed a wide range of accredited provision that develops employability and life skills for learners well.
The service has made good progress in addressing the weaknesses identified at the previous inspection. Success rates for learners improved significantly in 2007/08. Provision for literacy and numeracy is much improved and three of the curriculum areas inspected were judged to be good. The curriculum has been shaped to meet local needs and government priorities.
Train to Gain success rates are very high. Learners very much enjoy their lessons and their standards of work are high. They gain self-confidence and develop essential skills'.
Since WAES' last inspection in 2005, the Service has shown improvement in many areas. The success rates for learners on non-accredited programmes have increased over the last three years, with retention rates at over 90% for most courses. Success rates for learners taking accredited, further education provision has also improved by 16% from the 2006/2007 academic year. Teaching and learning observations have improved since the last inspection with 72% graded as good or better, with no sessions graded as inadequate. Train to Gain, a new provision for WAES, was also inspected and awarded a Good: Grade 2.
Sandra Ugalde, WAES Director of Curriculum and Quality said: "The inspection results confirm our position within Westminster, and acknowledge the hard work of the services' staff and learners. The report also confirms that the provision at WAES is responsive to government and local priorities through the development of our wide range of accredited provision that support employability, life skills, progression routes as well as learners self confidence.
Barbara Holm, WAES Head of Service said: "We are extremely proud to be recognised as a good Adult Education provider that meets the needs and interests of our learners. Everyone at WAES works very hard to provide the very best experience for all our learners. I would like to take this opportunity to thank them for their commitment and dedication."
Summary of grades awarded
• Effectiveness of provision Good: Grade 2
• Capacity to improve Good: Grade 2
• Achievement and standards Satisfactory: Grade 3
• Quality of provision Good: Grade 2
• Leadership and management Good: Grade 2
• Equality of opportunity Good: Grade 2
Sector subject areas
• Health, public services and care Good: Grade 2
• Preparation for life and work Good: Grade 2
• Arts, media and publishing Good: Grade 2
• Leisure, travel and tourism Satisfactory: Grade 3
• Train to Gain Good: Grade 2
Key strengths:
• High and improving success rates on many courses
• High standard of learners' skills and good personal development
• Good teaching and learning
• Responsive curriculum development and broad range of provision
• Good support for learners
• Clear strategic direction from senior managers and strong governance
• Highly effective partnerships
• Successful Train to Gain provision
A full copy of the report can be viewed at www.waes.ac.uk/inspectionreport
-ENDS-
Date: 29 June 2009
Enquiries: Irene Watt 020 7641 7848
Editor's Notes
1. Westminster Adult Education Service (WAES) is one of the largest adult education providers in London. Westminster is one of the most diverse and dynamic communities in Britain and WAES reflects that diversity and dynamism.
2. The service is part of the education department of the City of Westminster. It is funded by the London Central Learning and Skills Council. Our board of governors includes student representatives, elected members of the city council and members from the community and local organisations.
3. We have strong roots in the community, running courses where they are needed through partnerships with the local authority and other community and education bodies.
4. To ensure the quality of our courses and support for students, WAES is inspected by the Adult Learning Inspectorate. On courses leading to national qualifications, we must also meet the high standards required by examination bodies.