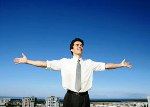 NEW YORK–(BUSINESS WIRE)–Apps4Rent LLC, a Microsoft Gold Certified Partner and a leading provider of hosted SharePoint, hosted Exchange, BlackBerry Enterprise Server (BES) hosting, and Hyper-V virtual dedicated servers now allows addition of Secure Sockets Layer (SSL) certificates for a competitive price of $9.95/month, and custom Web parts to SharePoint hosting sites on virtual dedicated servers starting at $89/month.
"We are responding to users' demands for enhanced security and customization of their hosted SharePoint sites," said Wade Dube, Manager for Apps4Rent. "A secure certificate is a necessary feature for Web sites that handle customer or payment information. Custom Web parts allow the addition and enhancement of hosted SharePoint applications."
SSL is a protocol that allows secure communication through the internet. Apps4Rent can install SSL certificates obtained through a trustworthy authority onto the hosted SharePoint sites of its customers. Visitors to the SSL certified sites can be assured that their sensitive information is not exposed or intercepted during the secure http (https) sessions with a secured SharePoint site.
Most users can maintain their SharePoint hosting sites to their satisfaction using the available features in SharePoint Site Administrator and SharePoint Designer tool. However, advanced users may require certain functionalities and applications that involve creation and maintenance of custom Web parts that are developed using ASP.Net. Such users of SharePoint can now benefit from Apps4Rent's Hyper-V virtual dedicated server plans that include SharePoint hosting. These plans are suited to companies that wish to have greater control over their SharePoint environment.
Organizations can capitalize on Apps4Rent.com's hosted Microsoft SharePoint hosting without making initial and ongoing investments in technology or personnel. Hosted SharePoint is an effective tool that empowers business teams to improve communication and collaboration, thereby resulting in improved productivity. Hosted SharePoint application templates are ready-to-use solutions that fulfill specific needs of a broad spectrum of business users. Apps4Rent's SharePoint hosting plans include 40 free SharePoint templates for use in business.
About Apps4Rent LLC
Apps4Rent LLC (http://www.apps4rent.com/index.htm), a Microsoft Gold Certified Partner, is a leading provider of hosted enterprise software applications such as hosted Exchange 2007, Research in Motion's BlackBerry® Enterprise Server hosting, SharePoint hosting, and Hyper-V Virtual Dedicated Server hosting. Apps4Rent's processes are designed to provide 99.99% uptime with clustered infrastructure located in highly reliable top-tier data center.