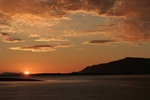 With the low exchange rate of the Icelandic krona, tourists are visiting Iceland in their thousands and enjoying unprecedented spending power. As a result, more people are taking personalised Iceland tours and one company is going all out to make trips really special.
High North provides tours in Iceland in super jeeps with experienced and friendly guides who can organise almost any sort of tour for almost anyone.
Iceland holidays are always quite exciting: the breathtaking landscapes and the waterfalls, geysers and hot springs all add an element making Iceland quite unlike anywhere else on Earth. But with all this variety and rugged terrain, a coach tour can never give a proper taste of Iceland. And a few days spent only in pretty Reykjavik City can't either. For a real Iceland adventure you need to take a thrilling ride in a super jeep!
High North offers a variety of package tours showing off all the biggest highlights of southern Iceland with a unique twist. For example, the eternally popular Golden Circle tour includes off-roading to the top of a glacier and optional snowmobiling – something no coach tour could ever dare do!
High North's Ultimate Iceland tour is the highlight of any Iceland vacation, it includes many of the country's unique features: towering waterfalls, lava caves, a glacier, off road driving in the highlands, a truly immense hot spring and the Mid-Atlantic Ridge running through Iceland's most famous and popular national park.
If the freedom of the open road isn't enough, High North is only too happy to give all clients the freedom to change and adapt trips to their personal desires. This runs from adding a single extra stop to a package tour all the way to creating your very own personal Iceland adventure from scratch.
If you love the idea of a week's fishing in Iceland's remotest and best salmon fishing rivers, High North can arrange it. If you want to trace the footsteps of the Viking saga heroes, just ask High North. In fact High North could probably even arrange a tour of Iceland's most fascinating garden sheds if you really wanted…
To summarise this article in a nutshell: High North provides the most exciting way to tour Iceland. They are always willing to let you steer the trip to your personal taste and whim, and the weakness of the local currency means you can probably afford the luxury of a private tour even if you couldn't this time last year.
For more information about High North jeep safari tours in Iceland, go to www.highnorth.is