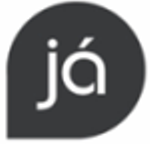 Iceland's online phone book has been popular for years; but its new English version opens up invaluable services to a much wider audience – perfect for tourists, foreign residents and businesspeople.
Ja.is is often called Iceland's Yellow Pages. But whatever it's called, the online font of information is one of the most useful and most visited websites in the country.
Ja.is has been giving contact details and other info to Icelandic speakers for years: the site has contact details for almost all businesses and individuals everywhere in Iceland. But the new, improved version of the website offers services in English for the first time – as well as a tranche of other extra features and tools.
The recently redesigned website now features detailed maps which show Iceland in a new light and can be used to pinpoint the exact address of every business and person in the registry with the user's choice of street map view or high-res satellite photo view.
Using GPS technology, ja.is interactive mapping provides highly accurate search results that can be printed off and taken away for use as personalised and easy to use street maps.
On the other hand, the site's vCard allows people to have their required contact details delivered straight to their email software – thus eliminating the need for pen and paper, or a good memory.
With carefully categorised sections users can easily access specific information or browse for more general ideas. For example, it is just as quick and simple to find a hotel in the Westfjords as it is to find out that there (unfortunately) is not yet an Indian restaurant in the East Fjords: as a source of Iceland travel information, ja.is can hardly be matched.
In addition to helping users find details of specific individuals and companies, ja.is also has maps with details of key travel services all over Iceland – golf courses, police stations, fuel stops, hospitals, restaurants, hotels, campsites, swimming pools, golf courses and fishing sites are all conveniently plotted on maps for the traveller.
To start using the Yellow Pages of Iceland as a vital source of information, go to http://en.ja.is