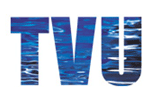 Thames Valley University (TVU) has scaled new heights in a new national university guide published today.
The Guardian's university guide 2010, which compares 117 universities across the country, has placed TVU in joint 69th position, making it now the highest ranked modern university in London.
Last year, TVU was ranked 85 in The Guardian's guide. Its significant jump of 16 places in the league table this year makes TVU not only the most improved university in London but also one of the top three fastest climbers in England.
The guide also compares universities by subject, rating TVU number two for nursing and paramedical studies, nationally – an impressive accolade for the University's Faculty of Health and Human Sciences.
The publication of this latest university guide comes less than a month after the Complete University Guide saw TVU secure a new higher ranking and again climb more places than any other London university. It also builds on last year's achievements which saw TVU top a Higher Education Statistics Agency league table of universities with the best record in getting graduates into employment.
The Guardian's university guide rates universities against a number of criteria including, student satisfaction with teaching quality and feedback, spending per student, and graduate job prospects.
Commenting on TVU's position in the guide, Dr Ian Tunbridge, Deputy Vice Chancellor, said, "TVU's position in this league table should establish our reputation as a rising star among modern universities, and a university for our students and staff to be proud of. Over the past two years we have set out to transform the University and to ensure that our students have the quality education experience they deserve. Our efforts are now being reflected in the various university guides and we can now claim to be one of the best modern universities in London."
– Ends –
For more information, please contact Katherine Vale, phone 020 8231 2919 or email katherine.vale [at] tvu.ac.uk.
Notes to editors:
1. The Guardian university guide is available online at:
http://www.guardian.co.uk/education
2. About Thames Valley University
Based across three campuses in West London (Ealing and Brentford) and Reading and Slough in Berkshire, Thames Valley University offers a range of vocational and academic courses from further, higher and postgraduate education programmes to professional and short courses, for students aged 14 to 84-years-old. The university is the UK's largest provider of education in hospitality, healthcare, music and related disciplines.
1. Named No. 1 for graduate employment (Times Higher Education, July 2008).
2. Home to London's top hospitality school, providing integrated training from culinary arts to hospitality management.
3. Home to London College of Music, the leading specialist institution for pop music and music technology.
4. Ranked No. 2 for nursing studies (Guardian university guide 2010).