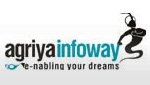 Chennai, May 1st, 2009. Agriya Infoway which is a developer of world class social networking scripts announces the release of their latest version of Kootali 2.0.5, a closed social networking script. The R&D department at Agriya has analyzed Kootali and its competitors' products, to come up with new features and other issues in Kootali. Based on the analysis, the Kootali team have incorporated new applications and fixed many issues.
Here we have summed up the changes in the new version.
1. Implemented a new Application module "Blogs".
2. Added a new option to enable members to delete their walls/comments.
3. Shows invitations in the Group and Events pages, and requests in the Friends and Photo pages.
4. Implemented the "Not yet replied" feature in the Friends module, to help members to get a list of friends who have not yet replied to their friends' request.
5. Provided the option for sending message to multiple users in the Share > Send message.
6. Fixed the issue that occurred in the "Message Sent" items when message is sent to multiple users.
7. Fixed the pagination issues in the search results.
8. For webmasters, the Language control for Quick links is implemented.
9. Fixed the wall issues in the network view page.
10. In the old version, when admin deletes or deactivates the logged-in user, an issue is occurred in member end. This error is fixed.
11. Replaced the Swift Email Library with PHP Mailer Library.
12. Applied the privacy control on playlist during creation, and added the "others playlist tab" in the browse section to view friends' playlists.
13. Listed the playlists and albums under the tags section.
14. Removed the channels and sub channels section from the tags page.
15. Renamed the "Related tags" to "Video tags".
16. Provided option to get album tags in the create album page.
17. Removed the content type (adult, non adult) in the create playlist page.
18. Calculated the playing time for all video/audio files.
19. The audio/video rating feature has been tweaked.
20. The "Detailed view" and "Quick View" options are included in all the videos/audios listing pages.
For further details, visit www.kootali.com.
Author's bio:
Agriya Infoway is a Chennai based web Development Company that sells scripts that can be bought by webmasters to build sites under various categories. Visit www.agriya.com for further details on products and services.