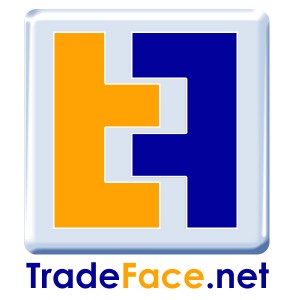 TradeFace.net combines the best elements of social networking to provide a valuable online resource to Tradesmen and the public seeking their services.
Tradesmen and Contractors now have the opportunity to affiliate with a trusted industry community, creating their very own, easy to manage web page, complete with images, contact information, instant messaging, links to team members and details of recent projects undertaken. Furthermore, member's clients and customers are provided with a unique pin on completion of work and are subsequently encouraged to submit detailed feedback and ratings relating to the service they received.
The general public can now be certain that they are using this free, intuitive and safe resource, secure in the knowledge that they will be selecting tradesmen and contractors based on legitimate, qualified feedback and ratings. Further assisting site visitors to attain the very best outcomes from their home improvement projects, the site features Pete and Geoff's Building Guide, where the highly qualified duo provides advice on all aspects of a building project, from processes and procedures, to personnel required, complete with a broad glossary of terms.
For a low annual fee, TradeFace.net also allows Main Contractors to effortlessly source Tradesmen from around the country who provide their services on a sub-contract basis.
Launched at this years Interbuild Building Show at the NEC, TradeFace.net is the brainchild of Howard Holmes and has been developed with the support of his business partner, Miles Thornton, both hardened veterans of the building industry with many years of experience between them. "We were becoming increasingly aware of the trend for homeowners to 'stay put' and improve and extend their homes, rather than to move and that the sourcing of experienced tradesmen can often prove confusing and not to mention, potentially problematic. In addition, the Internet continues to expand as the primary source of research across all demographics" explained Thornton.
The pair elaborated on how they sought to develop TradeFace.net, reflecting similar attributes as found on Facebook and eBay. "The simple listing, recommended, or 'get a quote'-style sites went no way towards safely sourcing trusted tradesmen, so we wanted to work a reliable feedback and rating system into TradeFace.net", added Holmes.
TradeFace.net will continue to grow over the coming months, positioning itself as an increasingly important industry hub, developing relationships with trade bodies, builder's merchants and by attending trade shows throughout the country. "We invite all Tradesmen to make the most of our free services in the run-up to our official launch next Spring", offered Thornton. "After that, a monthly charge from £10 will apply, but we are confident they'll want to stay. So much so, that there is no minimum contract in place".
END
Additional Information
Download a Press Pack containing images and branding here: http://www.m8mc.co.uk/tradeface/tradefacepresspack.zip
TradeFace.net
TradeFace.net is owned and managed by Elmtree Homes (Midlands) Limited, an established Derbyshire-based Property Development Company.
Directors Howard Holmes and Miles Thornton have between them over 30 years of experience within the property development and construction industries. Their history of sourcing and utilising countless skilled local tradesmen honed the skills required to develop TradeFace.net.
Elmtree Homes (Midlands) Ltd
The College Business Centre
Uttoxeter New Road
Derby
DE22 3WZ
For more information, please visit: www.tradeface.net and www.elmtreehomes.co.uk
Atom Partners Ltd
The technology behind TradeFace.net is developed and managed by leading Chesterfield-based web development company, Atom Partners Ltd. Atom has developed first-class websites and web-based applications for some of the UK's best known companies, including Argos, BT, Bentley Motors and Reuters.
For more information, please visit: www.atompl.co.uk
For more information regarding TradeFace.net, please contact: Clive Astin of Middle 8 Marketing Communications. Tel: 0115 714 9878. E-mail: info@m8mc.co.uk