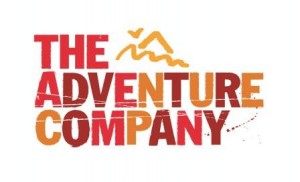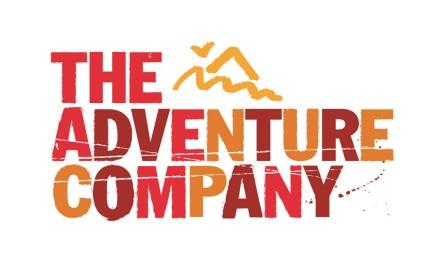 Tour operator The Adventure Company is launching a new style of holiday for 2009 after identifying a gap in the responsible tourism market.
The company's new Hands On Adventures will enable travellers – including families – to spend two or three days directly involved in community-based or conservation projects around the globe as part of their longer holiday. Experiences on offer range from tracking bears and wolves in the mountains of Eastern Europe, to spending time in remote villages in a tsunami-affected region of southern Thailand.
Hands-on activity will be incorporated into adventure travel itineraries so travellers can provide practical help or support at the same time as enjoying a holiday exploring the highlights of the destination. Experiences will encourage interaction with locals, helping travellers really get under the skin of the culture.
"Our new Hands On Adventures bridge the gap between Voluntourism trips and holidays that simply provide financial support to worthwhile causes" explains Nicola McFarlane, product director at The Adventure Company.
She continues: "The Adventure Company has for many years promoted community-based tourism activities and donated money to responsible tourism projects through our charitable foundation, but feedback from our customers suggests they are keen to be more proactively involved. The key to our Hands On Adventures is ensuring a significant amount of time is dedicated to practical assistance, giving greater fulfilment to the traveller and tangible contributions to the chosen projects."
The Adventure Company is offering Hands On Adventures in eight countries across Europe, Asia, Africa and Central America in 2009. The trips include seven family itineraries – some suitable for children as young as five – to inspire in children an interest in responsible tourism, foreign cultures and lifestyles.
Hands On Adventures are broadly divided into two areas – wildlife conservation and community projects – and are offered in both the Worldwide Adventures and stand-alone Family Adventures brochures.
On most trips, hands on activity will vary, to focus on tasks that need assistance at the time. Therefore, one group visiting an orphanage may spend their time in the classroom, teaching children, while a group the following month might be tasked with redecorating dormitories or constructing new beds for the children. This flexibility is to ensure the help provided by travellers is as beneficial as possible.
Examples of The Adventure Company's new Hands On Adventures include:
Family Hands On Adventures:
Turtle Conservation in Costa Rica and Panama – This family trip allows travellers to get up close to the leatherback and green turtles that inhabit the Caribbean coastline of Costa Rica. Take part in turtle patrols – protecting the nests, hiding them from poachers and helping to measure and tag turtles – all of which helps to preserve the fragile ecosystem. Crossing into Panama, families will spend time on the palm-fringed island archipelago of Bocas del Toro as well as exploring the lush Panamanian Highlands of Boquete. Minimum age: 5 years.
Namibian Community Encounter – Families will spend two days in a community-based tourism project run by San bushmen in the northeast of Namibia. Learning to track wild animals and gather bushfood will be some of the tasks at hand to support the efforts of the local communities to preserve their knowledge and heritage. Other highlights of this 17-day trip include wildlife encounters at Etosha and the red desert dunes of Sossusvlei. Minimum age: 5 years.
Worldwide Hands On Adventures (aged 18+):
Bear Tracking in the Tatras Mountains – Work alongside researchers to track bears and other wildlife in their natural habitat. Travellers will visit areas that are otherwise closed to tourism, accompanied by expert rangers. Between walks in the mountains there is plenty of time to explore the local area and visit the city of Krakow.
Rural village living in Thailand – Make a positive contribution to the lives of a rural village community, teaching English, helping in the community garden, taking part in beach clean-ups or even just going to market to buy provisions. Elsewhere, enjoy jungle trekking, river tubing (in season), an optional elephant ride and the beautiful beaches of Koh Phangnan.
Otter rehabilitation in Guyana – Help with the rehabilitation of giant river otters, getting involved with the daily feeding and care whilst staying at the Karanambu Ranch. Other wildlife encounters will be found on a three-day canoe excursion along the Burro Burro River, while there is also the chance to spot elusive jaguar from a canopy walkway through the jungle.
The Adventure Company is offering seven Hands On Adventures in its new Family Adventures brochure and six Hands On Adventures in its Worldwide Adventures brochure. All departures are scheduled for 2009.
All of The Adventure Company's trips can be booked direct, or via a travel agent.
To request copies of the 2009 Adventure Company brochures (out 3rd October 2008), please visit www.adventurecompany.co.uk or telephone 0845 609 0889.
Alternatively, view a range of Hands On Adventures online by visiting www.adventurecompany.co.uk and clicking on 'Hands On Adventures' in the Adventure Inspiration box; or by following this link:
www.adventurecompany.co.uk/search-results.aspx?searchType=theme&productid=183842&theme=Hands%20On!%20Adventures
-Ends-
To request an interview with a member of The Adventure Company's team about Hands on Adventures, or for media information or images, please contact Kate Popham / Kylie Jenkins at The Saltmarsh Partnership on 020 7928 1600 or email kate@saltmarshpr.co.uk / kylie@saltmarshpr.co.uk.