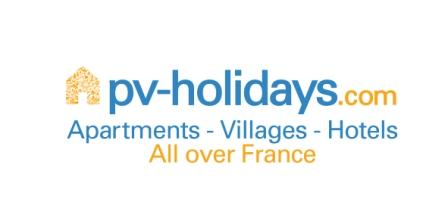 European holiday specialist PV-Holidays, also known as Pierre & Vacances, is offering great discount holidays at its Bonmont Bonavista resort in Spain. This deal includes up to 20 per cent savings on booking for arrival between now and 8th November 2008.
With this offer, customers will be able to enjoy the luxury of a three-star resort in a prime location at a reduced price. Two-bedroom apartments for up to five people are available for four-night stays with a 15 per cent saving and there is a 20 per cent discount off the normal price for seven-nights bookings. All accommodation, including baby-friendly apartments, can be booked until one day prior to departure with no additional charge.
Bonmont Bonavista is situated on the Costa Dorada in Spain's Catalonia region, which enjoys 300 days of sunshine per year. It offers a number of leisure activities to suit all tastes including families and children. All entertainment activities for children and adults in the residence are included in the price. Facilities on-site include a 400m2 heated fun pool with upstream swimming, relaxing water jets, two Jacuzzis and a children's pool.
The resort enjoys a prime location near the prestigious 18-hole Bonmont Golf course and is easily accessible from both Barcelona and Reus airports. In addition, it is ideally located for the long and sandy Platja Cristal and Cambrils beaches, as well as the Aquapolis water park and the fabulous Port Aventura theme park.
The Bonmont Bonavista resort is one of 13 coastline properties owned by PV-Holidays in Spain. Accommodation varies from two-star hotels to luxury resorts.
About PV-Holidays
PV-Holidays is the number one provider of holiday residences, villages and hotels all over France. It offers self-catering and hotel holidays in France, Spain, Italy, Morocco, Tunisia, Switzerland and the Caribbean through its five brands: Pierre & Vacances, Maeva, Residences MGM, Latitudes Hotels and Adagio City Aparthotel. The vast range includes everything from simple two star budget apartments to multi-activity centres and comfortable four-star residences and hotels with excellent facilities.
Further information
For further consumer information on PV-Holidays, please visit: www.pv-holidays.com or telephone: 0870 026 7144.
For further trade enquiries, please go on http://trade.pv-holidays.com or telephone 01273 560475.
For media information and images, please contact Susie Tempest or Christelle Lagnide at The Saltmarsh Partnership on 020 7928 1600 or email susie/christelle@saltmarshpr.co.uk.