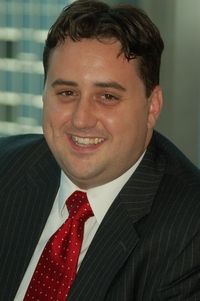 Glitnir Bank, a leading provider of financing and advisory services to the geothermal energy industry, announced this week that it has co-arranged a US$180 million loan for Nevada Geothermal Power with Morgan Stanley & Co.
Glitnir continues to lead the global financial community in support of the geothermal energy industry.
As a lead co-arranger with Morgan Stanley & Co., Glitnir was instrumental in closing a USD 180 million loan facility for Nevada Geothermal Power.
The deal allows the company to enter the construction phase of this 49.5 MW geothermal power project in Nevada. With the construction loan the company is now one major step closer to providing southern Nevada with much needed baseload power.
Nevada Geothermal Power is a developer of geothermal power projects in the United States and has already been a client of Glitnir. With three further projects for Nevada and Oregon in the pipeline, the company will continue to be an important client of the bank in the years to come.
"This deal is an important milestone for the development of geothermal energy, for Nevada Geothermal Power, as well as for Glitnir and the geothermal energy industry. It also proves our success in creating financial solutions for our clients in these difficult times. The deal couldn´t have been closed without Charles J. Arrigo II of our New York office, who was leading this deal on behalf of Glitnir," said Arni Magnusson, Head of Glitnir's Global Sustainable Energy Team.
Other team members involved where Jonathan Logan MD for the NY office and Julien Rosso from NY credit, with support from Tim Spanos and Arnar Hjartarson from the Energy Team.
Glitnir Bank has led the banking sector in supporting the development of geothermal energy. The bank is a global niche player in two specialised industry sectors; sustainable development of the seafood industry and growth in the geothermal energy, with 13 percent of the bank's loan book and 43 percent of its corporate advisory services derived from these sectors in 2007.
Glitnir is one of the main sponsors of the annual US Geothermal Energy Conference & Expo taking place in Reno, Nevada, between October 5th and 8th. The event will play host to a wide range of companies from the US and abroad within the geothermal power industry.
The US Geothermal Energy Conference & Expo is one of the most important events in the industry and is the biggest of its kind in the US. More than 1,000 participants are expected to attend, together with over 70 companies at the accompanying trade show.
Glitnir's Global Geothermal Energy Team and US Team will be present at the event. Glitnir will have a booth in the Expo Hall (Booth number 221, 320).
For more information on the 2008 US Geothermal Energy Conference & Expo, visit www.glitnirbank.com/reno