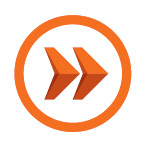 Two fuel-efficient Boeing 737 aircraft will begin flying for low fares airline Iceland Express from September.
Icelandic budget airline Iceland Express signed an agreement this week which will see the introduction of two Boeing 737-700 aircraft on its scheduled flight service connecting Iceland and 14 European cities.
Iceland Express says the new Boeing planes are more environmentally friendly, economical and reliable than the MD90 aircraft currently in use. The 737 aircraft are expected to use up to 40% less fuel per hour, greatly reducing the airline's fuel consumption and carbon footprint.
The agreement marks a turning point for Iceland Express, as in the future all planes flying for the company will either be Boeing 737 or 757 models. The airline says this will help improve its ability to maintain its aircraft and train its crew.
Astraeus Airlines, Iceland Express' associate company, will own and operate the new aircraft that will replace the MD90 aircraft which have been operated for Iceland Express up until now.
Emphasising the importance of the event, Mark Norris, sales director for Boeing in Europe, came to Iceland especially to sign the agreement. CEO Shaun Monney signed on behalf of Astraeus Airlines and CEO Matthias Imsland for Iceland Express.
Iceland Express is Iceland's only budget airline and connects Iceland with 14 European cities, including London, Berlin and Copenhagen. This year the airline began flights to Warsaw, making it the first airline to operate non-stop scheduled flights from Iceland to Poland and Eastern Europe.
Visit the Iceland Express wesbite for more information on booking cheap flights to Iceland.