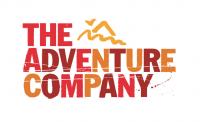 Climbing Mount Kilimanjaro, the highest free-standing mountain in the world, is on the wish-list of many travellers. But what are the best ways to prepare for the challenge?
As the climbing season kicks off again, the expert staff at The Adventure Company, a leading provider of adventure holidays in the UK, has compiled its top tips for a trip to the summit, plus released details of special offers on trips in August and September 2008.
The Adventure Company's top ten tips for climbing Kilimanjaro
• Plan ahead – Kilimanjaro treks aren't available year-round – the best season for climbing is from June to October. The Adventure Company also offers three different routes up the mountain – to avoid the crowds in July and August, why not choose one of the lesser-known routes, Machame or Rongai?
• Be prepared for changing weather conditions – Although you'll start the trek in a warm climate, conditions at the top of the mountain are very different. Take full waterproofs, a hat to sleep in, plus Heat Mate hand warmers for the final ascent. The sun's rays are stronger at altitude due to the thin air, so protect yourself with a hat (that also covers your neck) and plenty of sun-screen.
• Quiz the locals – The Adventure Company's trips are led by local guides with enormous knowledge of the mountain, the local culture, the flora and fauna. Making an effort to talk to and learn from them will make the trip even more rewarding. As you ascend you go through tropical rainforests, heath and moorland, high desert and summit in the snow.
• Take some good headache pills – Headaches are a common effect of altitude, so these will prove invaluable. Don't suffer in silence though – they could also be a symptom of altitude sickness, so tell your guide if they persist.
• Plan your day pack – Carry with you anything you might need on the daily hikes, including plenty of water, cereal bars or fresh fruit – porters won't carry perishable food. A change of socks, some foot lotion and blister plasters are also a good idea to refresh aching feet during breaks.
• Keep on movin' – Don't stop on the final ascent – remember 'pole, pole', pronounced 'poley, poley'. It's 'slowly, slowly' in Swahili and will help you get to the top. An extendable walking pole will also help with steep portions of the climb and descent.
• Don't be let down by a digital camera – Reaching the highest point in Africa only to realise your memory card is full or your camera batteries are flat can put a dampener on the occasion. Be prepared and take spares – climbers can only stay at the summit for twenty minutes so be ready to start snapping!
• Tip your porters – Your porters are incredible – they carry their body weight on their heads, as well as preparing your camps and meals each day. Tip them generously – this is their full time job and they can't climb the mountain more than two or three times each month due to the altitude and the rota of guides and porters in the area.
• Choose your tent mate well – Climbing Kilimanjaro can be a real team effort and moral support amongst the group is key. If you know you're a light sleeper, try to avoid sharing a tent with a heavy snorer, since sleep deprivation won't help with your mood. If in doubt, bring earplugs!
• Talk to us – Give The Adventure Company a call, or contact us via the LiveChat feature on www.adventurecompany.co.uk – we can give you more tips from personal experience. Alternatively, why not join our new facebook group to share advice directly with our other customers?
Choosing your path…
The Adventure Company offers three routes up Kilimanjaro:
Machame Route (trip code KM) – Special offer on 2008 departures
The Adventure Company is offering a land-only package price of £699 per person for all departures on the Machame Route in August and September 2008. An additional £10 donation will also be made on these departures to the Arusha Children's Trust in Tanzania, one of The Adventure Company's chosen charities.
The route is one of the tougher climbs, comprising a steeper ascent and six days of camping in remote wilderness areas, but the rewards are its great access to the remaining glaciers and the western breach.
Rongai Route (trip code KR)
This is one of the less-trekked routes up Kilimanjaro, giving you a real sense of discovery away from the crowds. It is the only route to offer views of Masai lands, where monkey, buffalo and elephant can be spotted. The camping trip offers the most gradual ascent of the mountain. Prices for 2008 departures start from £749 per person excluding flights.
Marangu Route (trip code KL)
The Marangu Route is the classic route up Kilimanjaro – a challenging climb with accommodation in mountain huts. As the route gains altitude, climbers will pass through several ecosystems including lush rainforest, moorland and final the bare high altitude desert of the upper slopes. Prices for 2008 departures start from £699 per person excluding flights.
For further details on all of the Kilimanjaro trips offered by The Adventure Company, see www.adventurecompany.co.uk or telephone 0845 609 0889.
-Ends-
About The Adventure Company
The Adventure Company operates a selection of more than 200 small group trips across the world's seven continents. Adventure trips range from wildlife safaris and mountain treks, to activity breaks and historical voyages with an emphasis on interaction with local cultures.
Family activity holidays, adventure holidays for singles and tailored itineraries for older travellers with a thirst for adventure, culture and discovery are catered to along with specialist programmes for families with infants.
www.adventurecompany.co.uk
For media information or images, please contact Kate Popham / Kylie Jenkins at The Saltmarsh Partnership on 020 7928 1600 or email kate@saltmarshpr.co.uk / kylie@saltmarshpr.co.uk