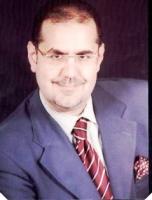 "No one should be able to benefit from the fruits of crime. A world without money laundering would be a world with much less crimes. If money laundering left without controls, the dirty money will gradually break through the 'legal' economy and finally will threaten the integrity of the whole society", said Hany Abou-El-Fotouh, ABC Bank – Egypt First Vice President.
Abou-El-Fotouh was chairing 3rd Annual Middle East Anti-Money Laundering Forum in Bahrain. The forum has presented comprehensive outlook towards updating anti-money laundering (AML) framework. He said that money laundering is a global concern that requires intensive international action. The huge amounts of dirty money injected into the international financial markets may also undermine the financial system.
"The governments in the Middle East continue to improve their efforts to develop effective anti-money laundering system. Countries in the region have taken advanced measures in the fight against money laundering" he was quoted as saying. "Among the robust measures, governments have enacted anti-money laundering legislation that criminalizes money laundering for a wide range of crimes and created financial intelligence units or similar functions. They issued anti-money laundering guidelines for financial institutions and non-financial institutions as well as regulations to register hawala dealers and to control the work of charities and non-profit organizations. Moreover, rules on cross-border movement of cash and precious metals have been introduced. The most significant initiative was the establishment of Middle East & North Africa Financial Action Task Force (MENA FATF) having members from 17 countries and 12 organizations as observers" he said.
Addressing the delegates about anti-money laundering governance, Abou-El-Fotouh said "for anti-money laundering, regulators expect to see convincing evidence that banks and other financial institutions govern themselves well. An important measurement of AML good governance is how well senior management and board of directors are being informed about key aspects of AML compliance, risk management and events that may call for their attention". He further added that the directors and senior management are potentially and criminally liable for serious compliance failures that may give rise to enforcement actions
Abou-El-Fotouh explained that the board and senior management should never be in a position of being surprised by compliance deficiencies, or external sources exploiting their organization for money laundering purposes. To prevent such surprises, they should ensure that they are up to date on all AML risk management and compliance matters affecting their organizations. Moreover, regulators expect them to be well versed and knowledgeable in this area. At the same time, they should not be bombarded with large volumes of detailed reports that could cloud key points. Information should be sufficiently high-level and meaningful.
He further added "the board should periodically review and revise its strategic plan that assesses AML risk in many areas such as customer base, geographies, products and services, distribution channels, and mergers and acquisitions". "The board needs to be clear on higher-risk customers, areas and issues" he said.
Abou-El-Fotouh explained that senior management and board meeting agendas should be circulated in advance and clearly highlights any AML matters scheduled for presentation and discussion, and the minutes of these meetings should clearly indicate that discussions took place and document their outcomes and action items.
He concluded by saying that despite the global effort and progress achieved to deter money laundering, there is a considerable amount of work still to be done in this area.
About Hany Abou-El-Fotouh
First vice president and group head of corporate governance and compliance, ABC Bank, Egypt, he is a leading expert on money laundering and terrorist financing controls in the Middle East-North Africa region with extensive experience in AML compliance and training. Founder of the Middle East Compliance Officers' Forum, he has been honored for his work in promoting compliance awareness in Egypt and the MENA region. Previously, he held top compliance positions in multinational institutions, such as HSBC Bank Egypt, Banque Saudi Fransi, and Oman International Bank.
Contact:
H Hassan,
Tel- 2011-2665600
hanyfotouh@yahoo.com
Web Site: http://www.wac-online.org/
Hany Abou-El-Fotouh, CAMS
Tel- 2011-2665600
hanyfotouh@yahoo.com
Web Site: http://www.wac-online.org/
hany.abouelfotouh@arabbanking.com.eg