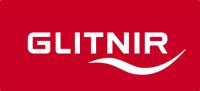 Glitnir Research has presented a new report on the Icelandic economy entitled "Equilibrium reached in two-year stagnation period".
Nordic Bank Glitnir has issued a report detailing the predicted future of the Icelandic economy.
"A two-year cooling off period has begun in the Icelandic economy," it reads. "A period when the economy will reach equilibrium after rapid growth and overheating in recent years." Growth will be minimal this year and next.
Trading conditions are difficult, with record-high commodity and oil prices. The economy is also dealing with the completion of large-scale industrial developments and a cut in the cod quota: various factors which weigh on economic growth in Iceland at present.
Domestic demand is likely to contract this year and in 2009. The contraction will however be counteracted by an improvement in external trade. The Bank expects the current account deficit to exceed 14% of GDP this year but be less than 10% as early as next year, and just 5-6% in 2010-11.
Glitnir believes the high inflation in Iceland presently stems from high interest rates and will be short-lived. The company forecasts inflation will be around 8% this year, but that it will be close to the Central Bank's target by mid-next year.
Rising property prices fuelled inflation until recently, but the shrinking market will help lower future inflation. The labour market also looks set to slacken gradually in the near term. The Bank's forecast assumes 1.6% unemployment this year and 4% in 2010.
Glitnir Research believes that four years of interest rate hikes are over, and predicts the Central Bank will lower its policy rate in September and bring the rate to 14.75% by year-end. Accordingly, it is expected that the rate will decrease rapidly as the economy cools down – probably standing at 8% by year end 2009.
Economic growth is expected to rise sharply in 2010 and 2011, as consumer demand and favourable foreign trade join forces. External conditions are expected to have improved and the report predicts growth of 3.8% in 2010 and 4.6% in 2011.
Visit the Glitnir website for the full report on the Icelandic economy.