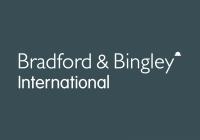 Isle of Man based offshore savings specialists, Bradford & Bingley International (BBI), have recently undertaken a comprehensive review of both their savings account range and their branding.
BBI's new range of offshore savings accounts has been designed to offer the ideal solution for customer's individual savings requirements and has been developed following conversations with customers, surveys and research.
With immediate access, short term, longer term, fixed term and currency accounts in the range, customers can choose the account, or accounts, that best suit their requirements. The accounts also carry varying interest options including annual, monthly and deferred for tax planning.
Anyday Saver is BBI's easy access savings account for every day and spontaneous access requirements. Many customers hold some funds in this type of account purely for the convenience of unrestricted access should they need it. The remainder of their savings they may place into a short or longer term savings account.
Future Planning Tracker is BBI's short term savings account and is an ideal account for growing savings, whilst still allowing access to deposits without notice should it be needed. The account helps customers save by offering a 0.50% premium where no more than 4 withdrawals are made in an anniversary year and pays up to 6.25% p.a.
For longer term savings, BBI's Reward Saver offers a higher rate of interest of up to 6.40% in return for 90 days notice on withdrawals. Should customers need to withdraw funds and cannot wait 90 days, they can do so in lieu of 90 days interest on the amount withdrawn.
The range also includes currency savings accounts in US Dollars and Euros, available with annual and deferred interest.
BBI's International eSavings internet saving accounts remain unchanged, providing the convenience of 24 hour account management. eSaver is currently offering up to 6.40% on balances of £1,000 or more making the account extremely accessible and convenient, particularly for British expats who may have difficulty operating traditional accounts across time zones.
Visit www.bbi.co.im for more information on Bradford & Bingley International's offshore savings accounts.
Note to editors
Information about Bradford & Bingley International can be found at the following web address – www.bbi.co.im
Bradford & Bingley International Limited is licensed by the Isle of Man Financial Supervision Commission to conduct banking business and is a wholly owned subsidiary of Bradford & Bingley plc
Bradford & Bingley plc has given a legal undertaking agreeing to discharge the liabilities of Bradford & Bingley International Limited in so far as Bradford & Bingley International Limited is unable to discharge them out of its own assets and while Bradford & Bingley International Limited remains a subsidiary of Bradford & Bingley plc. Under Isle of Man legislation, deposits made with an Isle of Man office of Bradford & Bingley International Limited are covered by the Depositors Compensation Scheme contained in the Banking Business (Compensation of Depositors) Regulations 1991 (as amended).